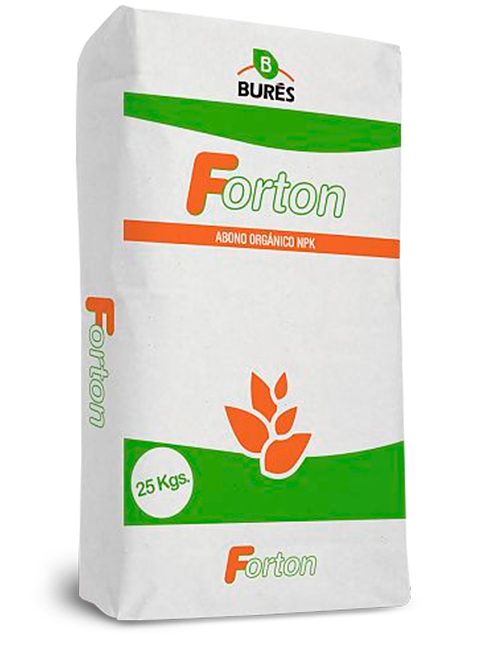 REQUEST PRODUCT INFORMATION
Forton
Ref. A10740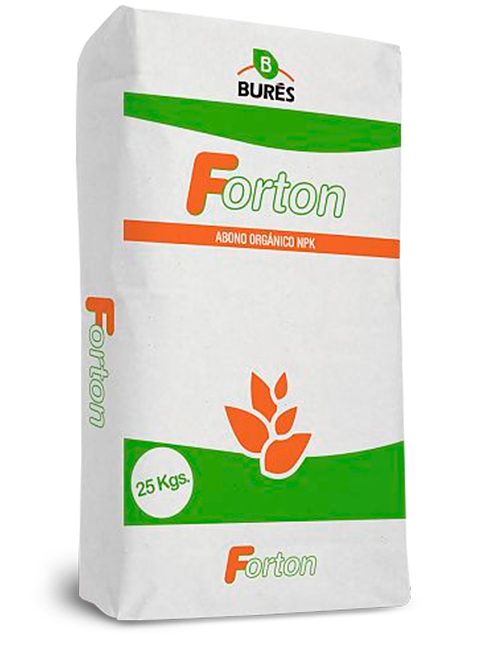 REQUEST PRODUCT INFORMATION
FORTON is an organic fertiliser with NPK 2-2,1-2,5. It is made from calf manure and composted plant waste in a controlled manner, resulting in a product that is free of stones, string, fungi, and seeds found in fresh manure.
SEE INFORMATION SHEET
Major source of phosphorous and potassium.

Major source of organic matter for soil.

Improves soil properties and promotes a higher crop yield.

Makes it easier for crops to absorb nutrients.
Tabla de componentes
ORMANIC MATTER
% S.M.S.
32 – 37
HUMICE XTRACT
% S.M.S.
9.0 – 10.0
HUMIC ACID
% S.M.S.
4.0 – 5.0
FULVIC ACIDS
% S.M.S.
8.0 – 10.0
Sales formats
25kg bags.
Big Bag 1Tm.
Bulk
Suitable for all type of horticultural, fruit cultivation and viticulture produce.
Vegetable cultivation
Fruit cultivation
Viticulture
Request product information