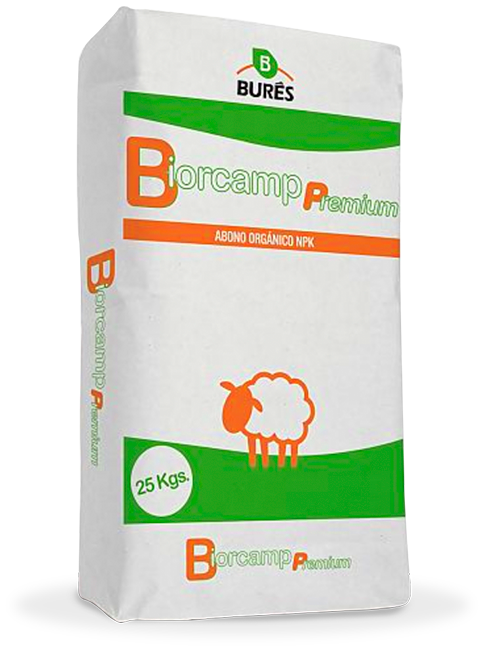 REQUEST PRODUCT INFORMATION
Biorcamp Premium
Ref. A10010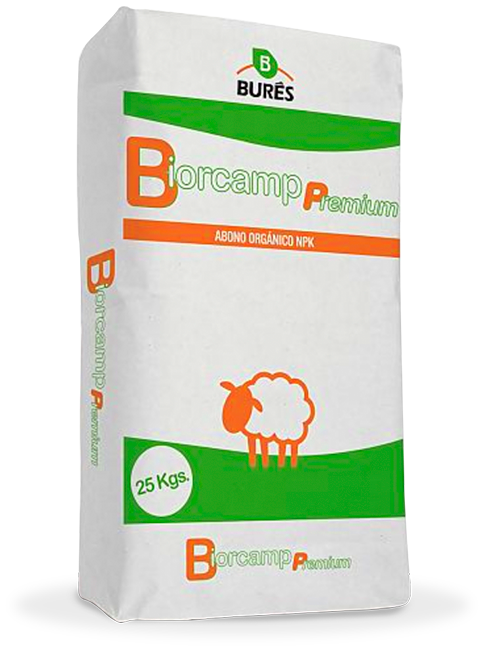 REQUEST PRODUCT INFORMATION
BIORCAMP PREMIUM is an eco-friendly compost with NPK 2-3-4. It is produced from sheep manure. The product has been sanitised and is free of stones, fungi, seeds and other foreign elements found in fresh manure.
SEE INFORMATION SHEET
Gives the soil the main macronutrients and micronutrients.

Major source of organic matter for soil.

Improves soil properties and promotes a higher crop yield

Suitable for organic farming
Table of components
ORGANIC MATTER
% S.M.S.
322 - 37.9
HUMIC EXTRACT
% S.M.S.
19.0 - 21.0
HUMIC ACID
% S.M.S.
9.0 - 10.,0
FULVIC ACIDS
% S.M.S.
10.,0 - 11.0
Sales formats
25kg bags.
Big Bag 1Tm.
Bulk
Suitable for all type of horticultural, fruit cultivation and viticulture produce.
Vegetable cultivation
Fruit cultivation
Viticulture
Suitable for ecological
agriculture
Request product information